About Me
Hi! I am Zhili Chen. I am starting my 5th year as a Ph.D. student of Computer Graphics at Department of Computer Science and Engineering of The Ohio State University.
My research interest lies in physically based simulation, real-time physics and rendering, and 3D reconstruction. My past work about cloth and air interaction (2013) and fast fracture refinement (2014) were published in SIGGRAPH. I also worked with Adobe Research on next-gen oil painting system (2013) and 3D reconstruction from consumer-grade depth cameras (2014). I also works on PC gaming and mobile app development. Please visit my projects page for more.
I love hiking and landscape photography. Some of my photos can be found here. I am also an active basketball and tennis player.
My resumé is here. For most up-to-date resumé,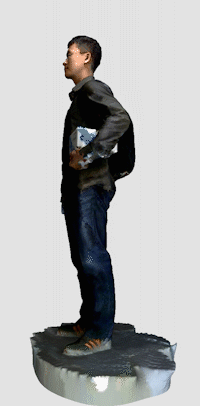 Research Projects
Latest update 8/15/2014
I presented our paper titled "Physics-inspired adaptive fracture refinement" in SIGGRAPH 2014 at Vancouver, Canada. This paper is about a method to generate physically plausible high resolution fracture animation from low resolution input in a few seconds. Find the details here.
Photography
Latest update 7/8/2014
Oregon is heaven for waterfall lovers!